S.E. Smith on Growing Up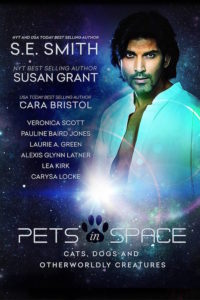 Nine of today's leading SFR authors combine their love of Science Fiction Romance and animals to show that sometimes even an alien needs a pet.
Pets in Space combines two of my big loves, science fiction and pets. I also love that a portion of proceeds are being donated to hero-dogs.org who raise and train service dogs for US veterans.
I am delighted that each author in Pets in Space has agreed to share with us an insight into their story in the anthology and a little bit about why they decided to write for the anthology. Today's guest is S.E. Smith:
What was your first or favorite childhood pet and why?

We always had pets growing up, so this is a hard one. I remember Snoopy, named after – yep, you got it Snoopy. I don't remember a lot of about Snoopy as I was too young when he died. I think one of the most unique pets was Spooky. Spooky was a stray that was an incredible escape artist. He also had problems with gas that could clear a room in nothing flat! LOL. We named him Spooky because we found him one Halloween. One of the best things he could do was climb a chain-length fence. He was fun and very loving.
What pet did you always long to have but your Mom or Dad said no?
I always wanted a horse. I think every little girl goes through that stage. I told you one of my favorite books was The Black Stallion. Well, I wanted a stallion of my own. Of course, there was no room for it in the backyard, but it was always a dream. As I grew older, I did a lot of horseback riding. Now, as an adult, I love to look at them, but it is the one animal I never had.
One of the funniest things is I still read The Black Stallion at least once a year. They made a movie of it, but it didn't do the story justice. Now that I'm an author, I have a better appreciation for which books can convert well to the big screen and which won't. Those with a lot of internal struggle need either an amazing actor that can pull it off (think Tom Hanks in Cast Away). Still, there is something magical about the story that continues to enchant me as an adult.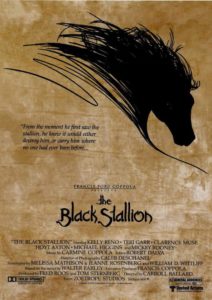 A teaser for you from A Mate for Matrix from Pets in Space:
Jana turned and emitted a loud shriek when she realized that she was no longer alone. The man leaning against the doorway winced, and Jana's hand flew to cover her mouth. Her gaze followed his hand as it rose to touch the large, colorful bump at his temple.

"You… I'm sorry," she whispered, slowly lowering her hand. "I thought you were an intruder. I mean, you are, but I thought you were a bad intruder. Actually, I thought you were old man Marker."

She clamped her lips together when the man shot her a pain-filled glare. The longer he stared at her, the darker the scowl on her face grew until she folded her arms and glared right back at him. When he raised an eyebrow at her, Jana couldn't resist raising her own eyebrow back at him.

"You, female, do not have any sense of survival," the man finally growled.
S.E. Smith, New York Times and USA TODAY Bestselling author of Science Fiction, Urban Fantasy, and Paranormal Romance brings another action, adventure, and suspense- filled story to transport readers out of this world. Readers can check out her website at http://sesmithfl.com and chat with her on Facebook at https://www.facebook.com/se.smith.5.