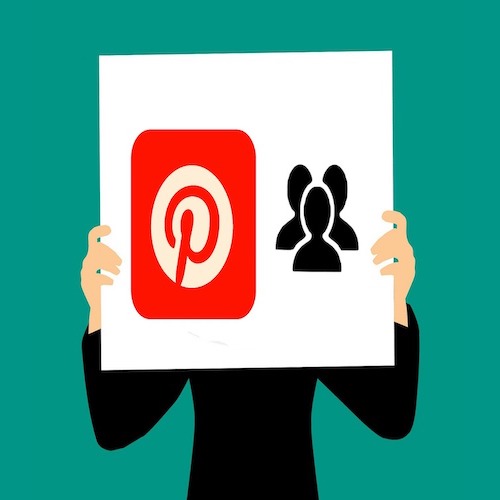 Pinterest Is More Than A Social Network for Authors
If you're a casual user of Pinterest or happen to browse it for recipes, you probably think of Pinterest as a social network. But, Pinterest is really a search engine. It's a visual search engine, but it is a search engine.
Users of Pinterest search for things that are of interest to them and save things that they find interesting. The things searched for most on Pinterest are food, drink, crafts, DIY, home décor, holiday events, fashion and beauty, design, activities for kids, and art. Plus of course photography, weddings, gardening, and things that grow out of these topics, like health and fitness. You'll see these categories are all very visual or can be visual. Book covers are a strong visual and Pinterest users are keen pinners.
When people use Pinterest, they don't go there to be social. They go there to share what they like, or look at what other people like, and to buy stuff. Pinterest has a lot of tools for business including free business analytics, so you know how much traffic you're generating to your website with your pins.
Engagement is different on Pinterest compared to other social media sites and is a powerful tool to reach out to readers. You engage by putting more pins of interest to your audience, pinning other people's pins, and sharing pins, so it is important you fill in descriptions and name your images correctly. Use a variety of types of pins in the right sizes and try to update every day.
You can also use Pinterest as a search engine to find information about your genre and you can provide information about your genre for people to find when they're searching. It's really that easy.
You can even use Pinterest to discover new keywords by using their guided search feature, which, like Google Search, starts giving you suggestions to fill in your search based on what people have searched for and the keywords and hashtags users are using. You can use Pinterest's keyword suggestions to build more content and even develop more products and services for your audience.
Today, to get more out of Pinterest there are a variety of plugins, apps, and more to help you use Pinterest to its fullest potential. Pinterest has a lot of tips and information on their site for authors to ensure that they get the most engagement from their efforts. If you do nothing else but set up a way for people to pin information from your website, you'll be able to participate in this wonderful visual search engine to your advantage. Because, even if you don't have a Pinterest account, but your content is shared on Pinterest, you can still benefit from it.
Join up to Pinterest here: https://www.pinterest.com